Report Ad
Attendant - Catering Service - The Mayflower Renaissance Washington, DC Hotel (1200132K)
Posted: Thursday, March 14, 2013 5:29 AM
---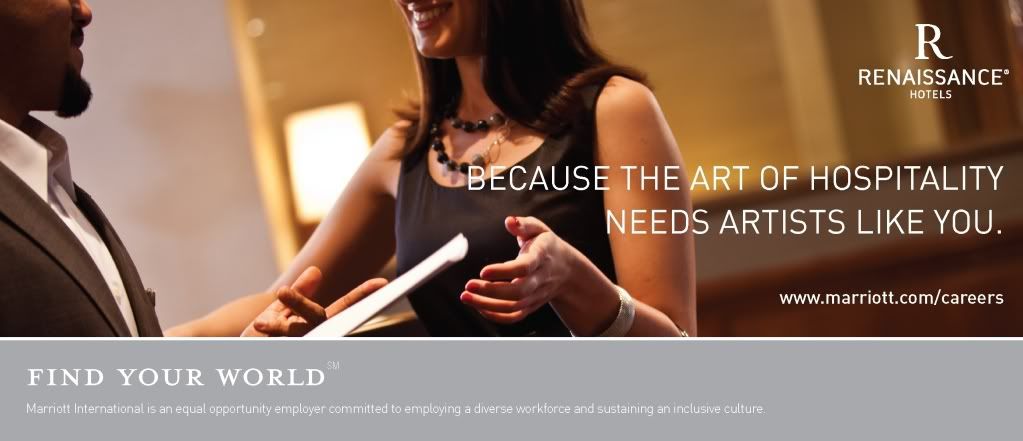 A place in the world with style like yours. Great benefits, training, opportunities for career growth and promotion.
Bring your whole self to work. As an ambassador at the world's leading lifestyle brand.
Position:
Attendant-Catering Service
Location:
The Mayflower Renaissance Washington, DC Hotel- 1127 Connecticut Avenue, NW - Washington, DC, 20036
Job Description:
The The Mayflower Renaissance Washington, DC Hotel seeks a Attendant-Catering Service to join the Renaissance Team.
Duties include:
Complete final breakdown of function, by cleaning the room, and cleaning and returning equipment to its proper location. Complete closing duties, including storing all reusable goods, locking doors, breaking down goods, etc. Set up, stock, and maintain work areas. Monitor and maintain cleanliness, sanitation, and organization of assigned station and service areas. Transport dirty linen to correct area to be cleaned, separate napkins from tablecloths, and restock linen shelves with clean linens. Maintain cleanliness of work areas throughout the day, practicing clean-as-you-go procedures. Assist other departments when needed to ensure optimum service to guests.Follow all company and safety and security policies and procedures; report accidents, injuries, and unsafe work conditions to manager; and complete safety training and certifications. Ensure uniform and personal appearance are clean and professional, maintain confidentiality of proprietary information, and protect company assets. Welcome and acknowledge all guests according to company standards, anticipate and address guests' service needs, and thank guests with genuine appreciation. Speak with others using clear and professional language. Support team to reach common goals. Ensure adherence to quality expectations and standards. Move, lift, carry, push, pull, and place objects weighing less than or equal to 50 pounds without assistance. Reach overhead and below the knees, including bending, twisting, pulling, and stooping. Stand, sit, or walk for an extended period of time or for an entire work shift. Perform other reasonable job duties as requested by Supervisors.
Benefits may include: medical, dental, vision, 401(k) profit sharing, paid time off, tuition reimbursement, career advancement, hotel room discounts and more.
You must apply on-line to be considered. Explore opportunities that fit your style at www.marriott.com/careers.
When searching to apply for this job, click "Apply Now" link, then click "Management Positions Worldwide and Non-Management Positions in the United States and Canada" link, which will open a new window. Upon entering the application website, enter 1200132K into the Job Number search bar. Then click "Search for jobs ". Click the Position Title and then click "Apply Online". Returning users are required to enter a username and password. New users will need to create an account. Click Login. From there begin filling out the entire application until you receive a message indicating your completion. .
Marriott International is an equal opportunity employer committed to employing a diverse workforce and sustaining an inclusive culture.
• Location: District of Columbia, Washington, DC

• Post ID: 8734115 dc